Due to the current tense situation on the raw materials markets, all prices quoted do not include a metall price increase surcharge.
Please inquire about this by email or telephone.
Delivery to private individuals is currently not possible!
SIF-GL silicone high temperature cable with glass fibre braid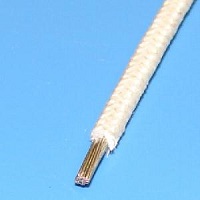 Glass silk insulated stranded wires are perfectly suitable for use at high temperatures.
They are used in the wiring of heating elements such as:
tubular heaters
heating tapes and -plates
household heating appliances
industrial ovens
cookers and furnaces
More sub categories:
questions about our products, or you can´t find the items you´re searching for?
Please contact us by telephone or email for individual assembly