Due to the current tense situation on the raw materials markets, all prices quoted do not include a metall price increase surcharge.
Please inquire about this by email or telephone.
Delivery to private individuals is currently not possible!
Durasil 2500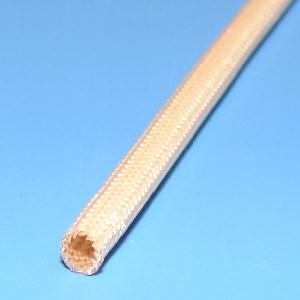 Material
braided fiber glass, 0,2 up to 0,7mm Silicone rubber coated
Temperature Range
-60°C up to +250°C, for a short time +290°C
Breakdown voltage in dry environment
3,0 kV up to 5,0 kV
Color
white
RoHS compliance
according to EU Directive 2002/95/EC
UL approbation
UL 1441
Good flexibility
self-extinguishing
Show 1 to 4 (of in total 4 products)
Show 1 to 4 (of in total 4 products)
questions about our products, or you can´t find the items you´re searching for?
Please contact us by telephone or email for individual assembly